---
December 2011
---
– In the past months I did some mastering for SAMSARA CIRCLE from Düsseldorf, some more Mixes for UNSPOKEN and ELIWAGAR.
The EXSILIUM album is also finished. Its a pretty nice Pagan/Black Metal album.
– I also produced a Katatonia coversong for the song "Unfurl". The video was also done by me, and even it was done more out of fun it turned out pretty good.
Your chance to see me in action. 🙂


---
August 2011
---
– Between the mixing and mastering jobs at the moment I am cooking some really advanced Nebula Cab impulses. More soon
– Got some new toys. 2 awesome vintage Telefunken v672 preamps. Also the Slate VCC plugin which seems to be really great.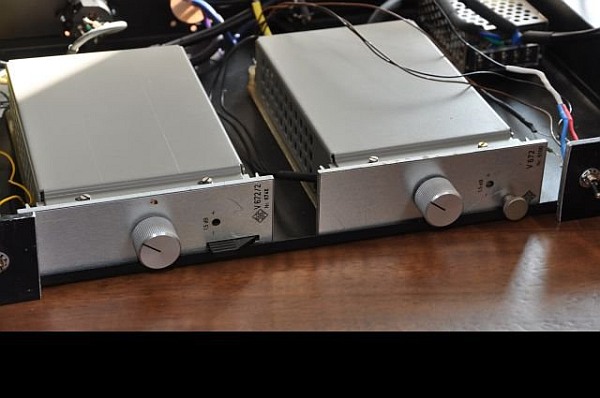 ---
May 2011
---
– Finally some new studio pics have been uploaded.
– Mastered the, hopefully soon, debut-album of the French Melodic Doom band ANGELLORE. Good music guys.
– Kalthallen studio did the DVD authoring for the bonus disc of the new WOLFCHANT album "Call of the black winds".
– The work for the new KRODA album "Schwarzpfad" is completed.
– Mixing and Mastering for the Norwegian Death Metal Band UNSPOKEN.
– Mastering the MYRKGRAV / VOLUSPAA Split 7″, which is also released now.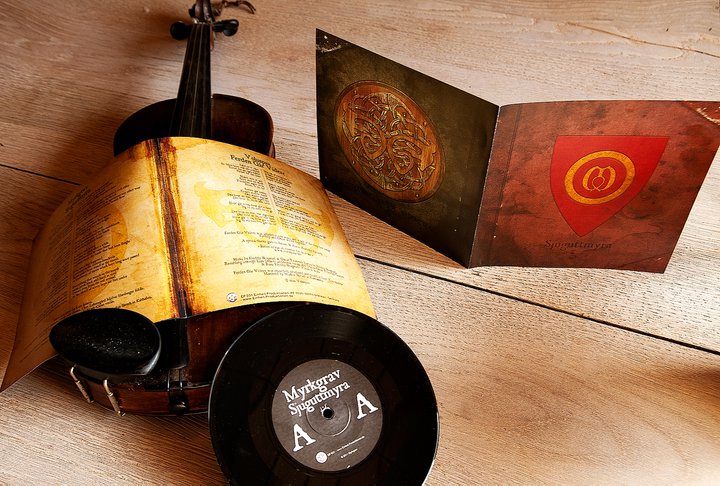 ---
January 2011
---
I wish you all a happy new year!
– The new ELANE album ARCANE is finally finished and you can listen to some samples
I'm really glad how the album turned out. Release date is
18th Feb 2011!
– Bought some new Equipment – A vintage Sennheiser M21 mic, the UAD La-3a plugin and finally Slate Digital Trigger Ex
– You can expect some more pics from the studio in the future and I will offer a composing service for orchestral or atmospheric intros and outros
– The data-delivery PDF has been renewed
– I was helping ELIWAGAR with their new album and am currently mastering the new FORMLOFF record
– Since I'm writing my Diploma at the moment, I can work for you again in April, but you can always write me in the meantime
---
June 2010
---
A lot do to for me, which is good!
– Mastering of a mix done by  Lars Jensen for Astaroth
– Mastering for Vspolokh (Purity
Through Fire Records)
– Re-amping, mix, & mastering for the spanish deathers Unconsecrated (Dark Descent Records)
– DVD authoring of a bonus DVD from  the swedes Armagedda
Soon there will be new samples also.
---
February 2010
---
A lot of time has passed since the last update. I was rebuilding my studio
acoustically, and it turned out great!
Also this site has been rebuild and I hope you like it.
– Mastering Pagan Folk Metal band Voluspaa – Åsa (appearing on Aurora Australis Records)
– Mastering Norwegian Rock band Danny Blaze (album released soon)
– Recording, mixing and mastering of Abscession's demotape Death Incarnate
– Recording, mixing and mastering two songs for the German old school Death Metal band Eroded
– Editing, synching, color correction on Menhir – Hildebrandslied video which gained some great
comments so far. Watch it!
---
August 2009
---
– Elane "Paperboat & Silverkite" musicvideo is online!
I directed, edited and did camera on the storyline
– Kalthallen Myspace online
– I am editing a musicvideo for the German Pagan Metal band Menhir right now
---
March 2009
---
– Mastering for Quadrivium. They covered the Arcturus song "Wintry Grey". Really good cover!
– Multicam editing for: Angantyr – Et Varsel Om Død
The video is up on youtube as I saw. Btw. I'm not responsible for the skull frame 😉
– The works for the new Ragnarök 5 DVD are almost finished
– Elane
A video for "Paperboat & Silverkite" is in the workssince a few month. We put a lot of effort in it and It will turn out really good, I'm sure!
---
December 2008
---
– The Norwegian Nattsol will let me mix and master their debut-album. I just began working on it, but I can promise you first class atmospheric forest black metal in the vein of Ulver's "Bergtatt".
– Hellsaw from Austria will release three songs that had been filmed at the Ragnarök festival on a bonus DVD for their coming album "Cold". Multicam editing and audio mastering were done at Kalthallen.
– My friends Depression entered Kalthallen in october to record their next full length "Dekade(nz)". Mixing and mastering is now finished also and I can promise you a fat death/grind album! Congratulations to 20 years of Depression!
– The Swedish pagan metal band Irminsul will release their debut album soon on Det Germanske Folket. I did the mixing and mastering for this fine pagan music release.